Reiki Level I & II Certification & Smart Body Activation
Level I certification $111 Level II certification $222 combined Level I & II combined $333 (prepaid) $444 at the door.
May 13th - 15th 2022
This Reiki Course is unlike any other around. You will not only be attuned to Usui/Holy Fire® II Reiki I & II, but also attuned and taught how to activate your Smart Body also known as your Light Body.
Are you struggling with a sense of self, and sense of peace? Are you ready to take back your truth and possibly help others from a a higher state of consciousness? Then this course is for you.
What exactly is Reiki and how does it help?
Reiki helps with relaxation, reduces stress and anxiety through gentle touch. Reiki practitioners use their hands to deliver Divine energy to your body. Which improves the flow and balance of your energy to support healing. Reiki is a natural and safe method of spiritual healing and self-improvement that everyone can use. It has been effective in helping virtually every known illness and always creates a beneficial effect. It also works in conjunction with all other medical or therapeutic techniques to relieve side effects and promote recovery, which is referred to as CAM. (Complementary Alternative Medicine)
This is a simple technique to learn. The ability to work with Reiki is not taught in the usual sense, but is transferred to the student during a Reiki class. This ability is passed on during an "attunement" given by a Reiki master and allows the student to tap into an unlimited supply of "life force energy" to improve one's health and enhance the quality of life.Its use is not dependent on one's intellectual capacity or spiritual development and therefore is available to everyone. It has been successfully taught to thousands of people of all ages and backgrounds.While Reiki is spiritual in nature, it is not a religion.
A typical Reiki treatment feels like a wonderful glowing radiance that flows through and around you. Reiki treats the whole person including body, emotions, mind, and spirit creating many beneficial effects that include relaxation and feelings of peace, security and well-being.
Are you wanting to get in touch with your intuition and other metaphysical traits, this is the course for YOU.
Are you ready to aid yourself and others to align and center your mind, body, and spirit? Sign up today.
What you will receive:
Reiki Attunement

Smart Body Activation Meditation

Learning the use of the symbols

How to give yourself and others Reiki

How to send distant healing

Re-mastering how to work with energy and emotions

How to work with Reiki for more specific conditions.

Certification (Must be pre-registered to get certificate by end of the course.)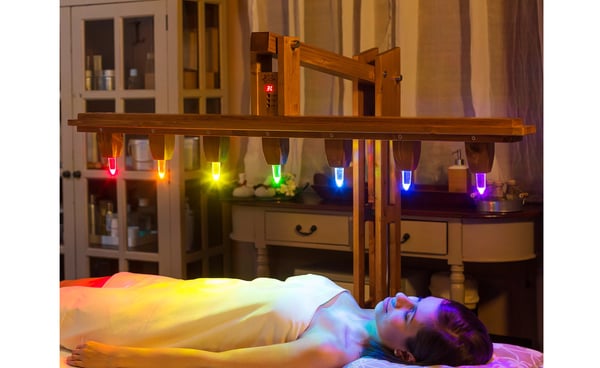 Advanced Vogel Crystal Healing Session
90 minutes, $175
Crystal Healing Session see above + see below
Reflection of the Heart reading, getting to the root cause of any issues is imperative in order to heal the mind, body, and spirit. This part of the session involves me tapping into your subconscious mind and channeling the messages I receive from your inner child, or loved ones that have crossed over.
30 minutes under the Crystal Light stand (Color Therapy) These are not LED lights, these lights are tuned to the color frequency based on the color spectrum. Color therapy is an alternative therapy that uses colors and their frequencies to heal physical and emotional problems within the human body.The goal of color therapy is to correct physiological and psychological imbalances in the human body. For instance, if you're stressed, color therapy can help soothe you so that you can regain your psychological balance. If you're depressed, color therapy can be used to invigorate you and give you increased energy.
In this 30 minutes you will also be lying on the Vibrational Healing Bed with Sound Experience, medical grade magnets and healing crystals that are built into the bed. Everything is energy and all energy has frequencies. In order to bring harmony to the body we need to make sure our energy body is resonating at a healthy frequency. While you are feeling the healing frequencies throughout your body, you will be able to hear the music with head phones getting a Sound Experience like never before.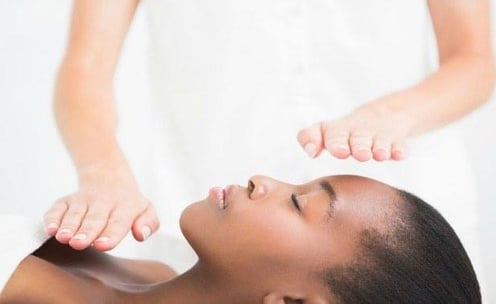 As a Usui Holy Fire® Master/Teacher I offer a beautiful blend of Reiki and gentle touch. Reiki is a hands-on energy healing, known for its ability to balance energy within the body and help realign the body, mind and spirit connection to help a person find and maintain better over all health and wellness. These techniques are of Japanese and Holistic origin. See ADD-ON Services for more options.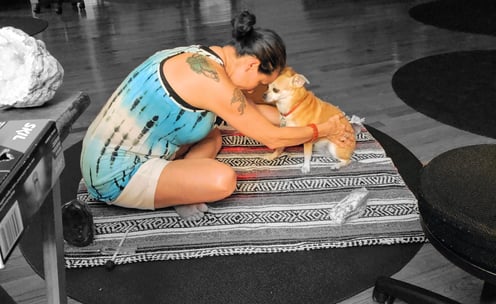 Animal Communication Session
$150 minimum
*Travel fee's are not included
As a Usui Holy Fire® Master/Teacher I offer a beautiful blend of Fauna-Qi and Animal Communication. Our pets are speaking to us, but not how we think. If your pet is ill, depressed, over stimulated, or displaying aggressive behaviors it is necessary to get them the help they need. Do you have a service animal? If you do it is necessary to clear the energy they are absorbing from you and others. We LOVE our pets, let's give them a different sense of healing. I will connect and communicate with them. Call to discuss how. Distant sessions are also available. Fauna is all animal life. Have you given your animal a Crystal Healing session? Sessions can last hours or 30 minutes.
1 minute, $2
Select the service and the additional time you would like to add
Chakra Balancing (typically 15 minutes)

Guided Meditation (15 or 30 minute options)

Additional Reiki (15 or 30 minutes options)

Wellness Coaching

Adolescent and Teen Healing Sessions (This will require consultation with Parents.)

Consultation Session

Package Sessions (Includes a discount if paid up front)

Distant Reiki Session

Virtual Session

Biofield Tuning (Tuning Forks)

Bio-Magnetic Therapy (Working with medical grade magnets in the negative field.)
75 minutes $99
I offer a discounted rate when 4 sessions are booked. Contact me to discuss your needs.
I will work with your child and guide them how to manage their emotions so that they can function well at home, in school, and in their community with their peers.
When children are young, it is common for therapy sessions to include the parent, but this doesn't always have to be the case. The parents can join a yoga class or book a session with one of our other practitioners while their child is in session with me. There may be times I will follow up the session with a parent consult, but this will be based on the child's request. Sometimes a session will need to include working with the whole family.
What does a session consist of? Since each child is unique there can be a myriad of ways to help them cope.
EFT (emotional freedom technique)

Guided Imagery

Yoga (We have instructors that offer classes specifically for children or I will offer specific yoga posses for specific emotional responses)

Nutritional Guidance

Movement

Breath work
The idea is to guide your child back to a sense of self and happiness.